Best Place For Wedding Shopping In Kolkata
Kolkata houses a lot of wedding buying options for any Indian, including excellent imitation fashion jewellery, genuine exceptional designer items, silk sarees, ghagra cholis, footwear, and accoutrements. This adds to the enthusiasm of Wedding Shopping In Kolkata.
The city of joy features a multitude of stores with a wide and enticing range of bridal dresses, ideal for wearing on your special day. In almost every crook and corner of the metropolis, you will find shops that will dazzle your eyes. Bridal shopping in Kolkata is an unforgettable experience which you will remember for a long part of your lifetime.
So we have come up with a guide of the top not wedding shopping destinations in Kolkata.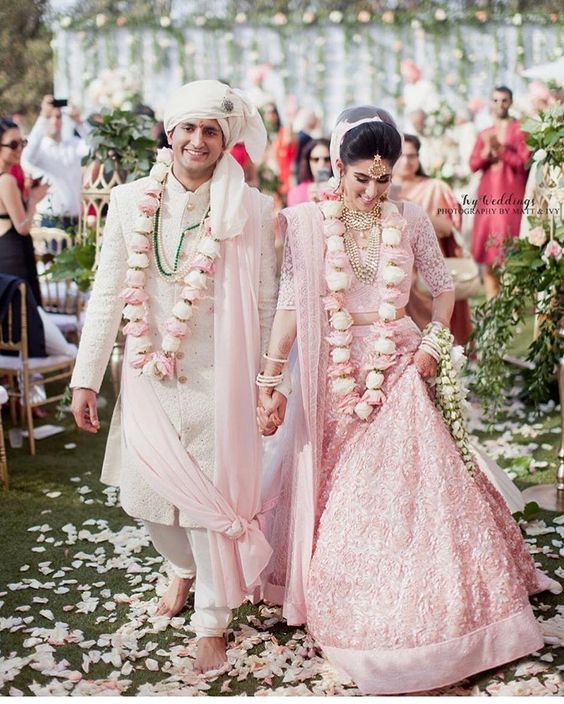 1. Burrabazar -The Paradise For Wedding Shopping In Kolkata.
Burra Bazar, is one Kolkata's leading trading alleys, is the best destination for people to complete their marriage shopping. The area is notably well-known for its various stores, which offer a broad range of fashion, jewels, and decorative objects required for your wedding. Burra Bazar includes businesses that feature a catchy assortment of outfits for your mehendi celebration, engagement ceremonies or the wedding day itself. It is most known for its bridal lehenga shops in Kolkata.
2. College Street- The Nerdy Fashion Hub.
So we already know how famous this place is for its bibliophilic vibe. But did you know that you can also have a taste of some of the very authentic Indian wear brands of Kolkata here? It boasts some of the greatest stores of classic Benarasi saree, lehengas, and sometimes even sherwanis, in addition to its book. You may also order wedding invitations in one of the printing services in the area. And how about a refreshment break at the Indian Coffee house.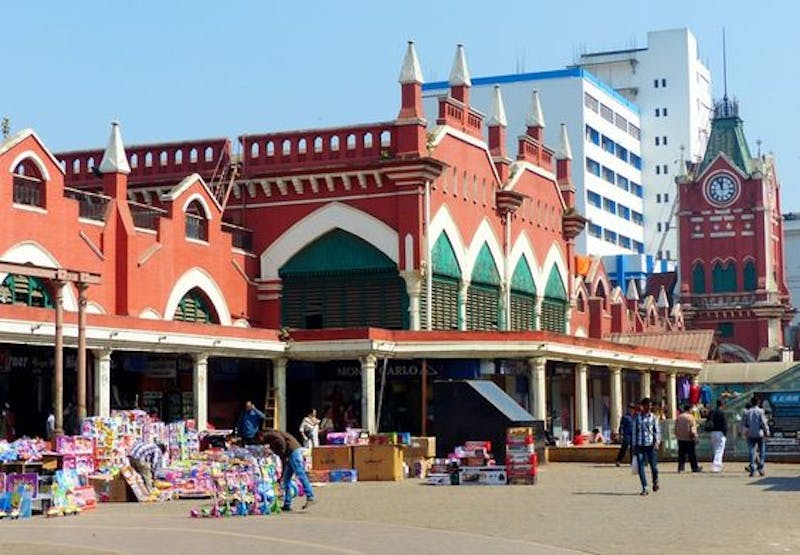 3. New Market- Kolkata's Own Sarojini Nagar.
New Market is Kolkata's yet another marketplace and is one of the city's busiest shopping destinations. The stores in New Market feature everything from the couple's outfit and shoes to the bride's benarasi sari and sandals. It is best recognized for its vast collection of clothing. You may also get your event décor pieces here for a very affordable pricing. And if you are out shopping with your sweetheart, you can surely take a 5 minutes ride to the Princep ghats and enjoy the romance of the breezy Hooghly river in the evening.
4. Hatibagan- Another Heaven For Wedding Shopping In Kolkata.
Hatibagan is a large, pulsing marketplace in North Kolkata in the present era. Shyambazar is in the close vicinity of the location. It's an area with a growing number of businesses, little kiosks, and movie theatres. Hatibagan has been bustling with consumers and traders vying for a product since the longest remembered time. You will find anything you want, from trendy clothing to home décor and accessories. Apart from that you can also find shops selling a variety of loose fabrics.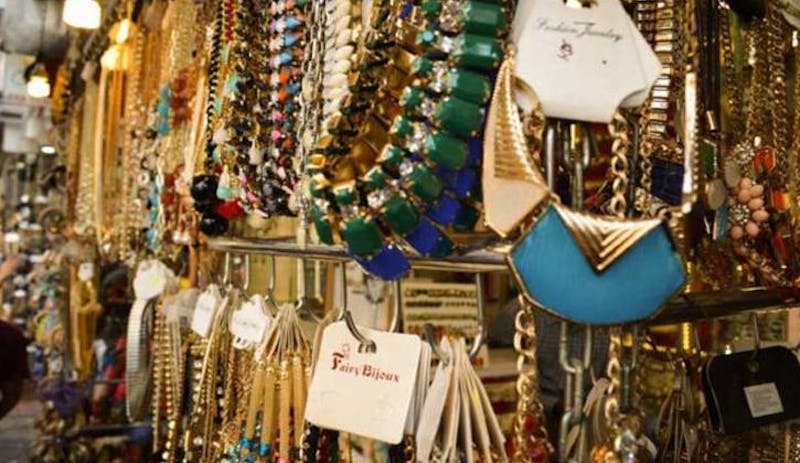 5. Mg Road- For Your Tailored Fit.
Many of the finest dressmakers for your ceremony outfit may be found on Mahatma Gandhi Road. Even difficult fits are simple for some of these experts. So you'll know where to go if you're facing problems with the length, shape, or waist dimensions of your lehenga or anything else. In fact, with the materials you just purchased from Hatibagan, you may get your own designs embroidered there. You may also crash onto some awesome affordable lehenga shops in Kolkata, around the area.
6. Bowbazar- The Treasure Box Of Kolkata.
If you've already bought your wedding outfit, head over to Bow Bazaar. Bow Bazaar features a large selection of distinctive wedding jewellery. A lot of skilled artisans who specialise in high-end wedding jewellery could well be found in this marketplace. In Kolkata, a spot like BB Ganguly Street can help you in finding both fashionable and affordable Gold jewellery.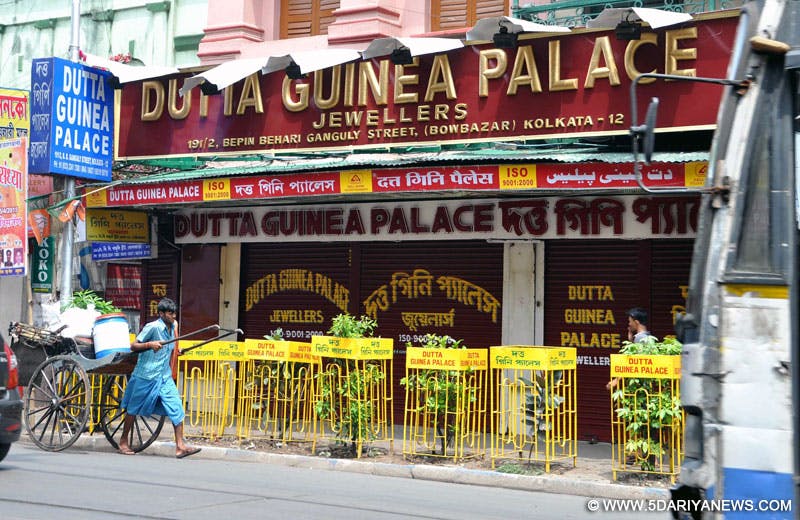 7. Gariahat- A Hub Of Goodies For Best Wedding Shopping In Kolkata. 
Gariahat provides everything a husband and wife might possibly want for their special event. From jewels, makeup, and other decorations to ethnic wear and lehengas cholis, the location offers a diverse selection of shops to browse and choose from. It just relieves the couple's worry of searching for things that are necessary for their wedding customs because everything is there before their eyes in Gariahat. This is a must visit for every bengali wedding shopping list for bride in Kolkata.
8. Bagree Market- The Paradise For Makeup And Other Accessories In The City.
From toe rings to tiklis and anything in between, there is plenty to do. This market place is where you'll get everything. In Kolkata, this is one of the top venues to do wedding shopping. If you become tired of dragging your shoppers totes in around the marketplace, you may hire a mutia,' or porters, for just a few hundred bucks to help you manage your stuff.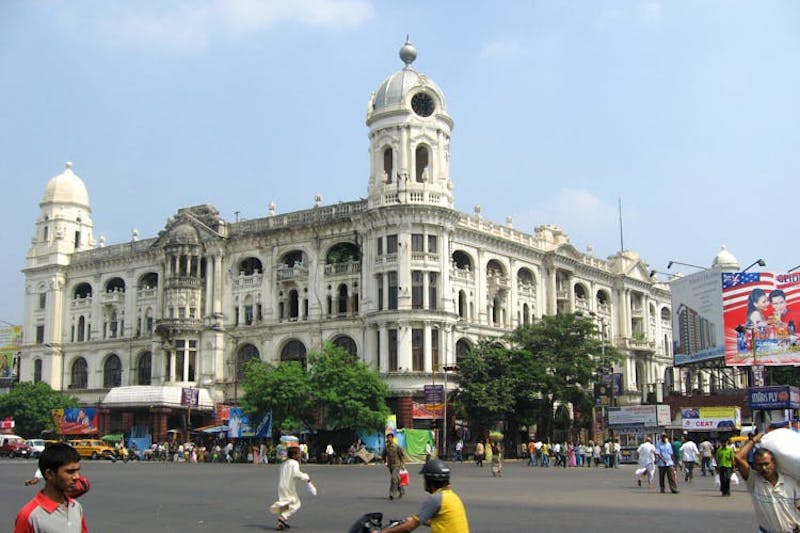 9. Chowringhee Road- Best Place For Wedding Shopping In Kolkata Of Trinkets.
Do you want something traditional, or try something a bit distinct? Chowringhee Road may feature most of these objects. Terracotta decorations and ornamental items are well-known in this area. You'll be missing out on a lot if you don't come to Chowringhee Road for the wedding purchases.
10. Birsul Haat- The Best Destination For All Your Leather Items. 
The leather bazaar on Padmapukur CIT Road is Kolkata's largest. Thousands of sellers crowd the market place, popularly called as juto bazaar, and serve us until 8:00 p.m. Brisul Haat, as it is informally called, is also well-known for its leather jackets and bags. Get a pair of shoes for less than INR 200 and then go home feeling lucky and happy about your wedding shopping in Kolkata!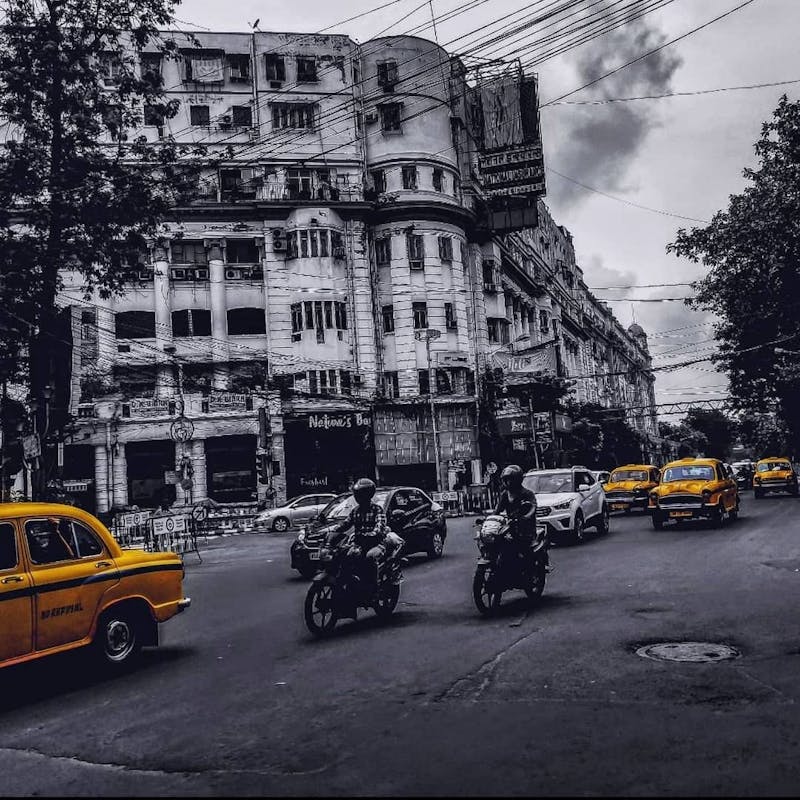 11. Park Street- The Star Struck Designer Hub!
Park Street is lined with boutiques exhibiting stunning and exquisite wedding dresses that will certainly take your breath away. The unique selection of designer ornaments and accessories is a must-have for every woman arranging a big wedding and pre-wedding photography. The bougy posh boutiques shall mean a total worth of the high pricing with their designs and quality.
12. Jadavpur- Another Hub For Wedding Shopping In Kolkata.
The Jadavpur station marketplace features a selection of stores that sell some of the most affordable and distinctive clothing for both the groom and also the bride. You may also buy all of the goods required for setting up your new place.
The South City Mall is another place to go if you want to buy designer clothing to wear after your marriage.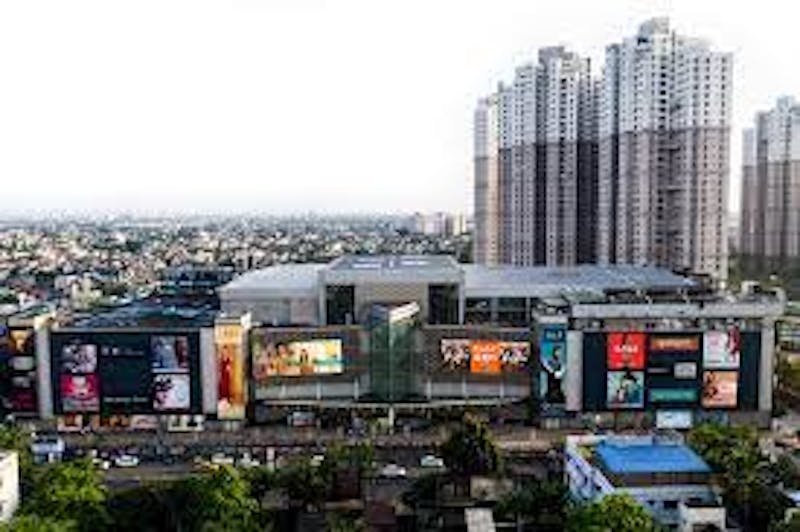 13. Posh Malls In Salt Lake.
This location is noted for having some more of the finest shopping malls, including City Centre. This is the place to go to if you're hunting for chic boutiques that suit to every one of your wants, from Ritu Khanna exclusive wears to your trousseau necessities. You could also run upon a few local designers and be able to go through their portfolios or contact them to create something special for you!
14. Fancy Market- The Get It All Of South Calcutta.
One of the largest wholesale markets in the state. Located very close to the port region. A heaven for shopping lovers. The New Fancy Market, which comprises the main market and also a high - end retail area, is one of the state's finest shopping destinations. If you're curious what the 'fancy' tag means, it's most likely a mention of the fact that you can buy all types of foreign items here, the majority of which come from Bangkok, Singapore, and Hong Kong.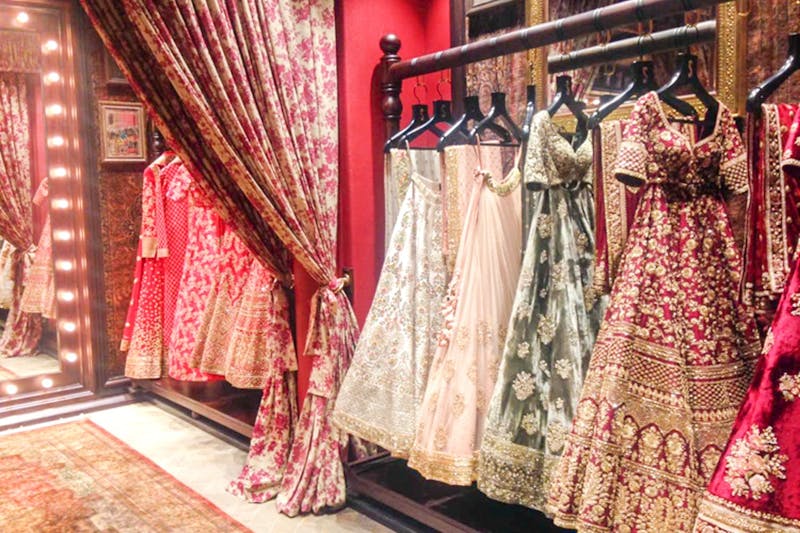 15. Sabyasachi Couture- The Queen Of All Wedding Shopping In Kolkata.
Sabyasachi Mukherjee's craftsmanship has captured our souls time and time again with their meticulously designed and exquisitely handcrafted lehengas and sarees. The alchemy of his mixes results in the development of a totally one-of-a-kind work of art that sets him apart from the rivals. Nearly every single bride fantasizes of being a Sabyasachi bridal. The conception is divine in and of itself. Behold yourself for a surreal and exclusive wedding shopping in Kolkata.